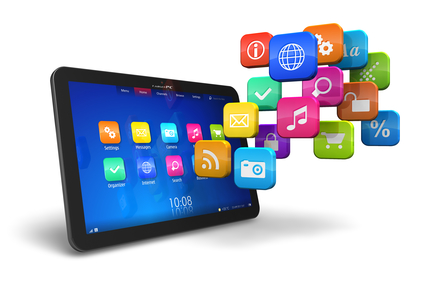 The start-up revolution has well and truly swept the globe, and the USA is at the forefront of the movement. There are plenty of lucrative opportunities out there for ambitious entrepreneurs, however competition is nothing short of fierce. To give your start-up the best chance at success we have cherry picked a selection of essential tools and apps that every start-up should arm themselves with.


Domain registration, web hosting and development tools
In 2013, 191.1 million US citizens shopped online, with numbers expected to soar in the coming few years. Any business wanting to tap into the online market should have an established online presence. Rather than fork out an extortionate fee for a third party provider, domain registration and web hosting support services such as GoDaddy and Weebly allow start-up entrepreneurs to create polished and professional websites at their fingertips.

ShowMyPC
Providing access to free and integrated collaboration tools for all, ShowMyPC represents a new era of communication for the start-up sphere. Across the globe, the software can be used to collaborate with colleagues, engage with clients and support customers. For businesses wanting to really up the ante ShowMyPC also offers premium services and integration options for enhanced functionality, growth, research and development. "ShowMyPC was built keeping the global reach and community in mind. It is exciting to see the results of open collaboration network helping millions of individuals, businesses, and creating instant jobs and revenue," explain the innovative founders behind ShowMyPC.

Dropbox
Cloud technology is a must have tool for any business wanting to safeguard important information, files and documents. It's also a great way to share content with other members of the team.

Freelancing Platforms
Hiring freelancers is a fantastic way to arm your start-up with scope, without having to budget for an additional full time salary. Sites such as People per Hour and Elance offer entrepreneurs access to a huge range of talented freelancers that will complete one off projects, on-demand.

MailChimp
Email marketing may not be the most unique marketing technique but it's still hugely effective. This service allows start-ups to send up to 12,000 free emails a month.

Google Analytics
This is a tool that every start-up should be leveraging, no matter how small or large the enterprise. Use it to gain in-depth details about website performance, traffic, effectiveness of sales/marketing strategies and more. Not to mention access to a wealth of free learning resources.

Whatever sector you're trying to tap into, these tools and apps will help you supercharge your start-up and hit the ground running.
© 2023 ShowMyPC. All rights reserved.